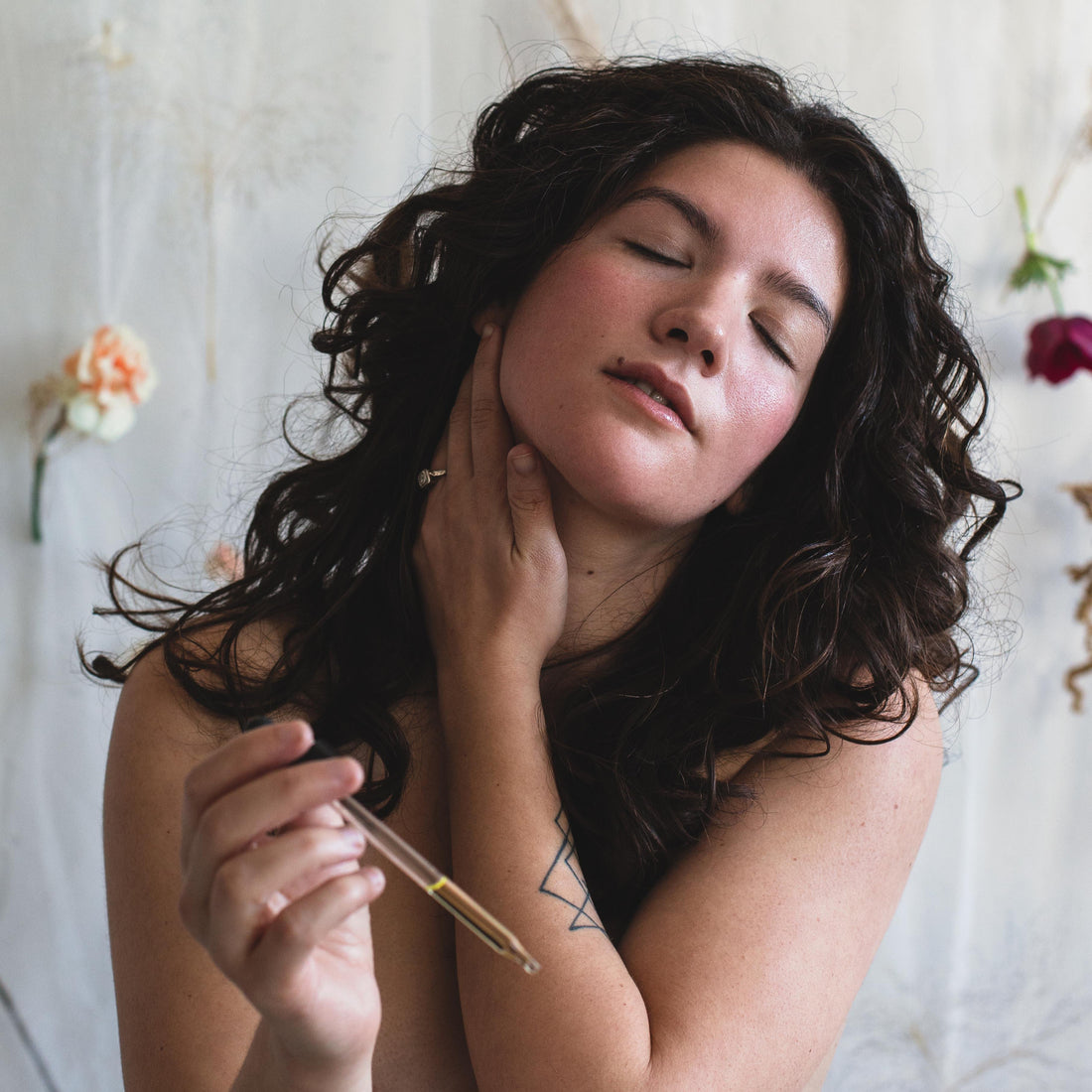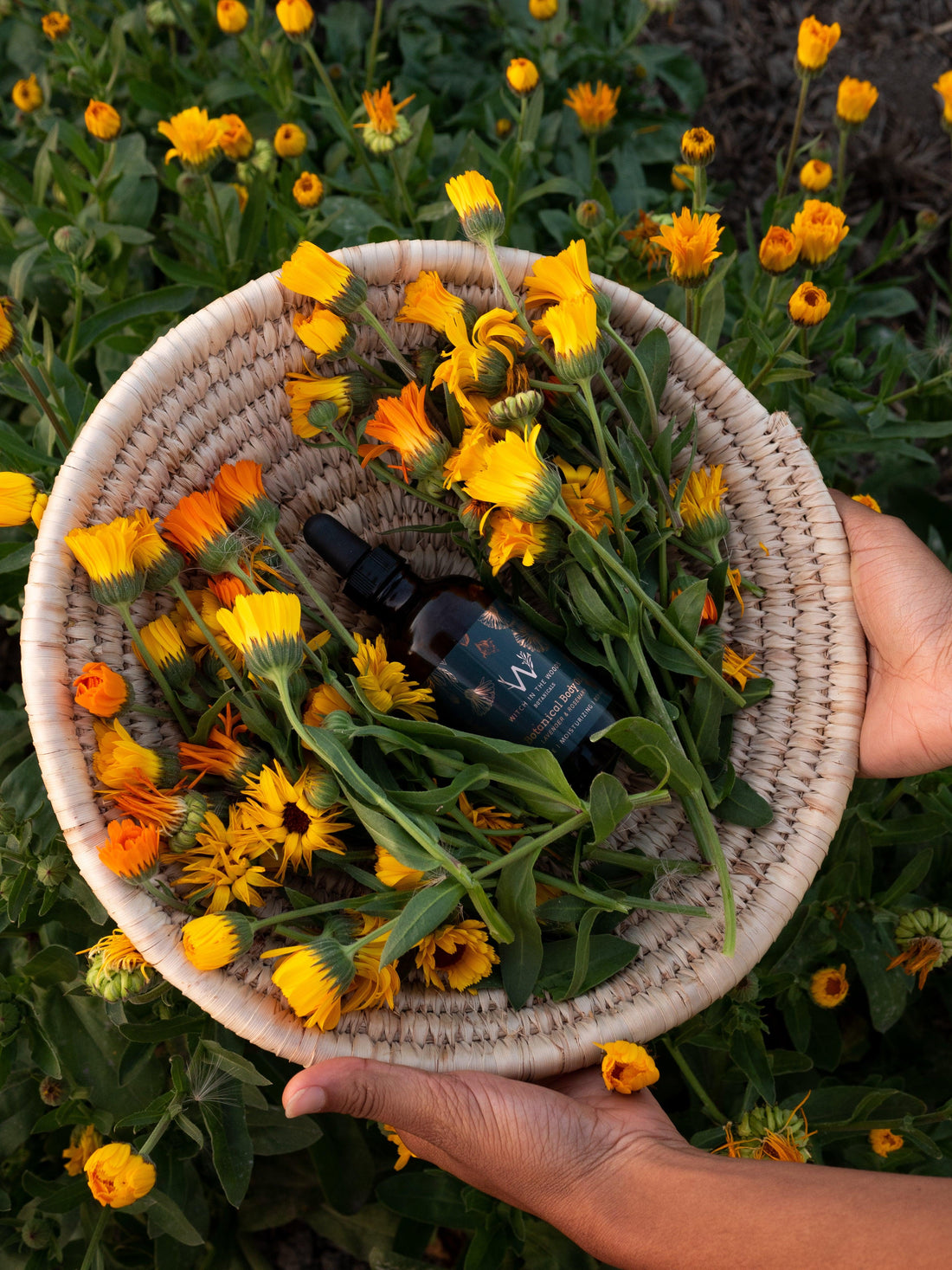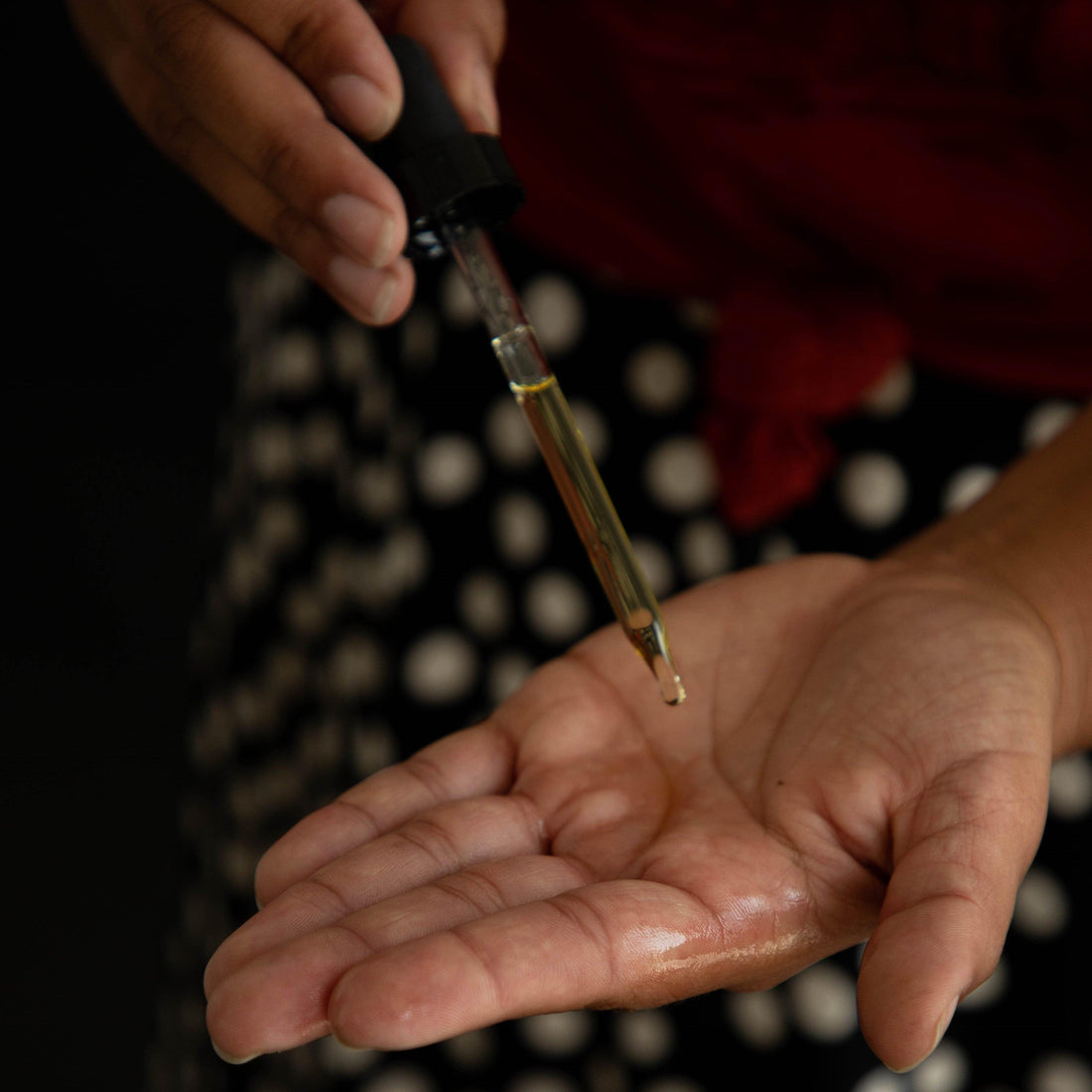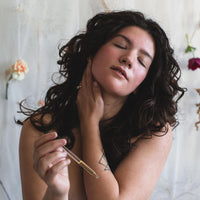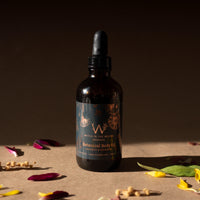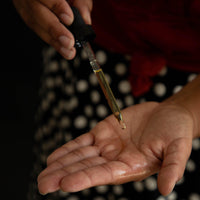 Surrender to the magick of self-love as you anoint your sacred vessel with our Botanical Body Oil. A divine elixir crafted from a combination of organic and wildcrafted herbs that are thoughtfully infused into a blend of rich oils. This mystical potion is swiftly absorbed by the skin, bestowing instant hydration and nourishment, and leaving you feeling renewed and invigorated.


After bathing, while your skin is still moist, allow the enchanted blend of organic and wildcrafted herbs infused in nourishing oils to deeply penetrate and hydrate your skin. For an extra dose of enchantment, add a few drops to your warm bath and use as a sensual massage oil. Or, as you gaze into the mirror, recite your positive affirmations and allow the oil to imbue your skin with love and radiance, casting a bewitching spell upon yourself.

"I see beauty in all things, and it reflects back onto me"

Covering your entire body in herbal infused oils is a practice called oilination is a simple and restorative way to soothe the skin and the nervous system. Our days are often overstimulating and oilination invites us to reconnect to our soft animal bodies.
Jojoba Oil: A sacred elixir that closely resembles the essence of our own skin. It works its wonders on a diverse range of skin types, imbuing it with intense moisture and nourishment. As if by divine intervention, this miraculous oil effortlessly seeps into the skin without leaving any oily residue.

Calendula: Gathered from the lush fields of Five Finger Farms in Ferndale, CA, our local Calendula is a powerful ally in your quest for healthy, glowing skin. Revered for centuries for its wound-healing and skin-soothing properties, Calendula is infused with an array of potent compounds that make it an effective natural remedy for a wide range of skin issues. This magical herb possesses anti-inflammatory, antimicrobial, astringent, anti-fungal, antiviral, and immunostimulant properties, making it a must-have for those who seek to purify, heal, and rejuvenate their skin. Whether you're dealing with acne, minor wounds, bruises, chapped skin, or stretch marks, Calendula can help to minimize scarring and support the production of collagen to promote smoother, firmer skin.

Lavender: Lavender is prized for its profound ability to cool an overheated body. It possesses a sacred essence that radiates tranquility to the soul and clarity to the mind.

Yarrow: Gathered from the misty mountains of Humboldt County, CA on its planetary day for extra magick. Yarrow is a powerful herb for skin, revered for its ability to reduce inflammation and increase circulation. In skincare, it can aid in softening the appearance of wrinkles, enhancing the skin's suppleness, and keeping it clear of bacteria that may lead to blemishes.
Roses▽*, Lavender*, Calendula▽, Yarrow** infused in Sweet Almond Oil, Jojoba Oil*, essential oils of Lavender* and Rosemary*, vitamin E oil, Rosemary antioxidant*

Our commitment to truth and transparency is as potent as our love for the earth. We believe in the power of knowledge and the magic of transparency, for we honor your right to know every ingredient that touches your skin and soul. Our products are crafted with integrity and imbued with the highest vibrations of honesty, so you can trust that every ingredient listed is one that we stand behind. We invite you to explore the depths of our enchanted ingredients and embrace the power of informed choices, for we believe that transparency is the key to unlocking the ancient wisdom of the earth and the sacred alchemy of beauty.
*Organic
▽Locally sourced
**Wildcrafted
Wildcrafted with Care
Many of the ingredients in our products are wildcrafted meaning that we have harvested them from nature in a way which respects the environment and the plant's ability to propagate into the future.
Learn more about the plants in our Herbarium.