Co-creating with Nature
Beauty Rooted in Herbalism
Wildcrafted, ethically sourced, organic ingredients, with a hint of magick.
For your crown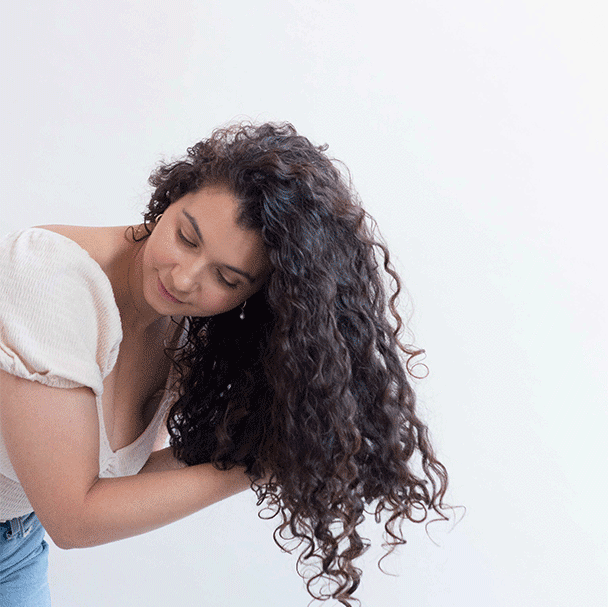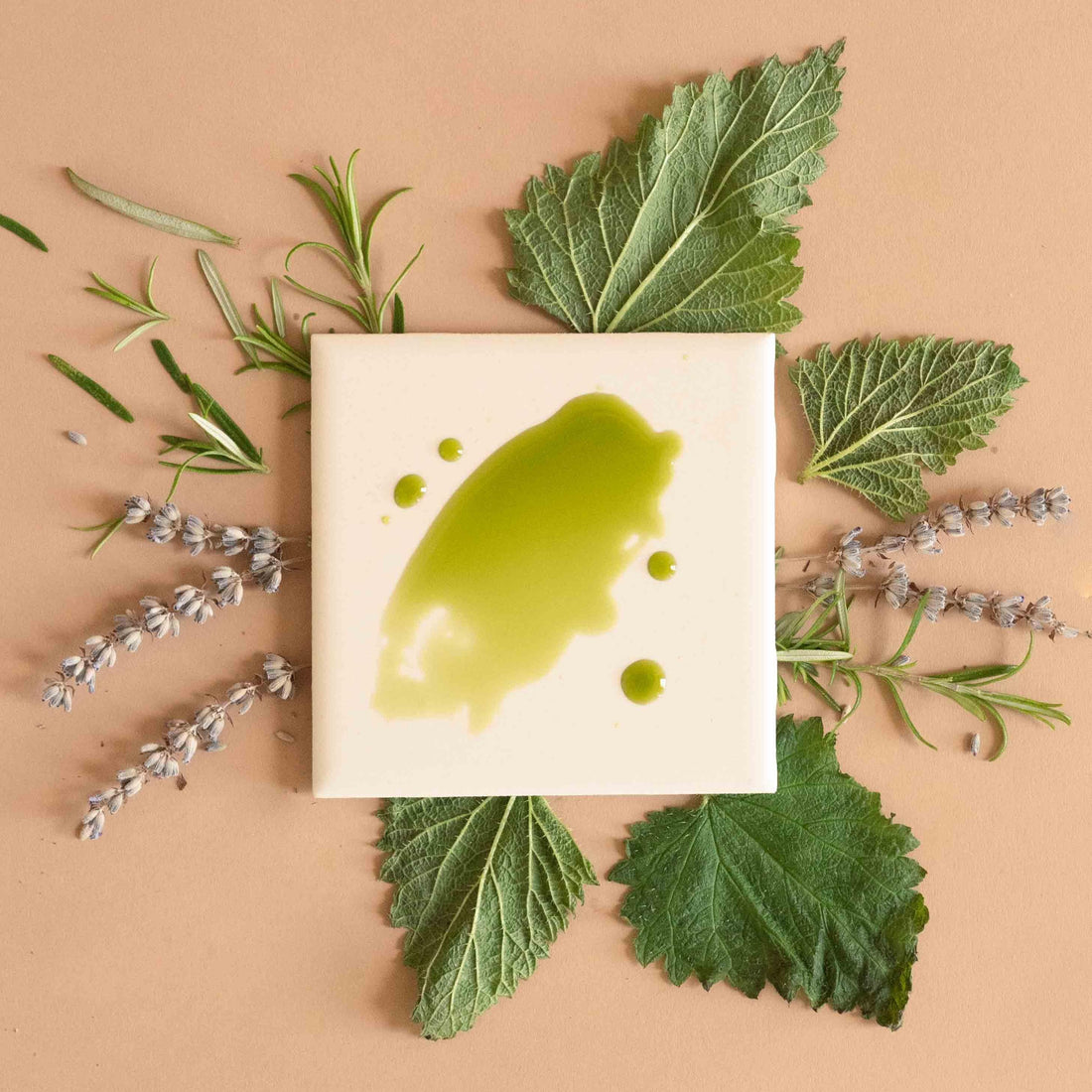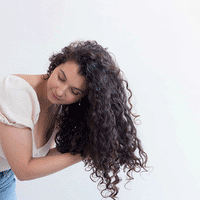 Introducing the newest creation from Witch in the Woods - Herbal Hair Elixir! An amalgamation  of mystical herbs, carefully crafted to awaken your hair's natural potential. This elixir is a co-creation with Ashley, a curly hair witch who shares her wisdom on IG under the name @fri.see She knows how to harness the magic of natural hair, empowering others to embrace their unique textures and cultivate healthy habits.
This elixir is a multi-purpose tool, perfect for those seeking to enhance their hair's natural beauty. Infused with enchanting ingredients, it can be used as a pre-wash, a nourishing hair mask, an anti-frizz serum, and even a scalp moisturizer. The sacred blend of ingredients invigorates growth, adds thickness and shine, and brings dull hair back to life. It works wonders on beards too, helping to quell the itch and keep facial hair healthy and vibrant.
Let the mystical energy of the Hair Elixir transform your hair into a radiant, magical crown that dazzles and inspires! 
Introducing
Kits and Bundles
Shop curated selections of products for home, body and skincare.
View products
Featured Collections
Body

Beauty & Skincare

Home Goods
In Tune with the Moon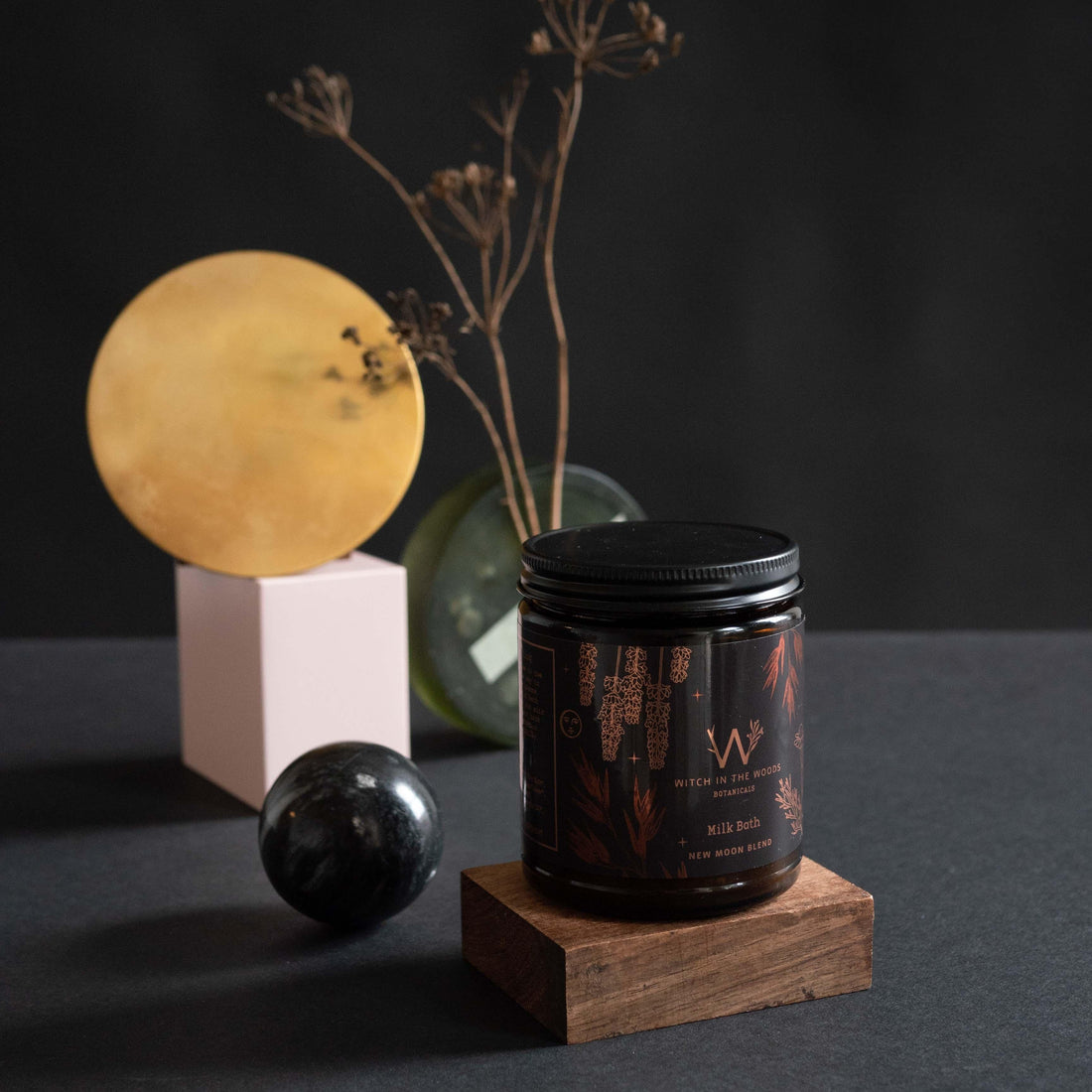 Description
Ritual
Ingredients
Attune to the cycles of the Moon with Witch in the Woods New Moon Milk Bath. A soothing blend of plant milks, salts, clays and herbs that gently detoxify and nourish the skin, while leaving you feeling deeply relaxed, soft, and connected to self. 

Our milk baths are made with herbs ruled the Moon. Ritual bathing with the Moon can helps us to feel more connected and aligned with the natural cycles. To read more in depth about ritual bathing check out our blog: Make it a ritual: Magick by the Moon
Start by preparing yourself by making tea made with herbs that support you in what you need during this time. Make enough tea for sipping and pouring into the bath.

Take some time to prepare a bath for yourself, in the same way you would if you were trying to make it extra special for someone you love.

Light candles, grab a crystal and sprinkle in our New Moon Milk Bath. Stir clockwise with intention. This infuses the bath with good energy, herbs and salts for cleansing and nourishment. Immerse yourself into your watery throne
Get still like the deep dark waters of the New Moon. This is a safe space to nourish the part of ourselves that has been depleted, though acceptance. If we can step into the void, willingly, and embrace uncertainty, we can start to let go of the things that are weighing us down. It is in the heart of the rich darkness, where you will plant your seeds.

Soak long, soak beautifully.
Epsom salt, coconut milk powder*, pink salt*, oatstraw*▽, lavender*, butterfly pea flower*, coconut activated charcoal*, mugwort extract**, lavender essential oil*, clary sage essential oil*
*Organic
▽Locally sourced
**Wildcrafted
Some of our favorite things
Herb of the Season
St. Johns Wort
Ruled by the SUN☀️St. Johns can be found around the same time as the sun reaches its peak during the Summer season. Its bright yellow flowers symbolize the radiance and vitality associated with the celestial body it resembles. Just as the Sun fills the sky with its warm rays, St. Johns represents the solar energy within us, and ignites our own inner light, especially helpful during times of melancholy.
Visit the Herbarium