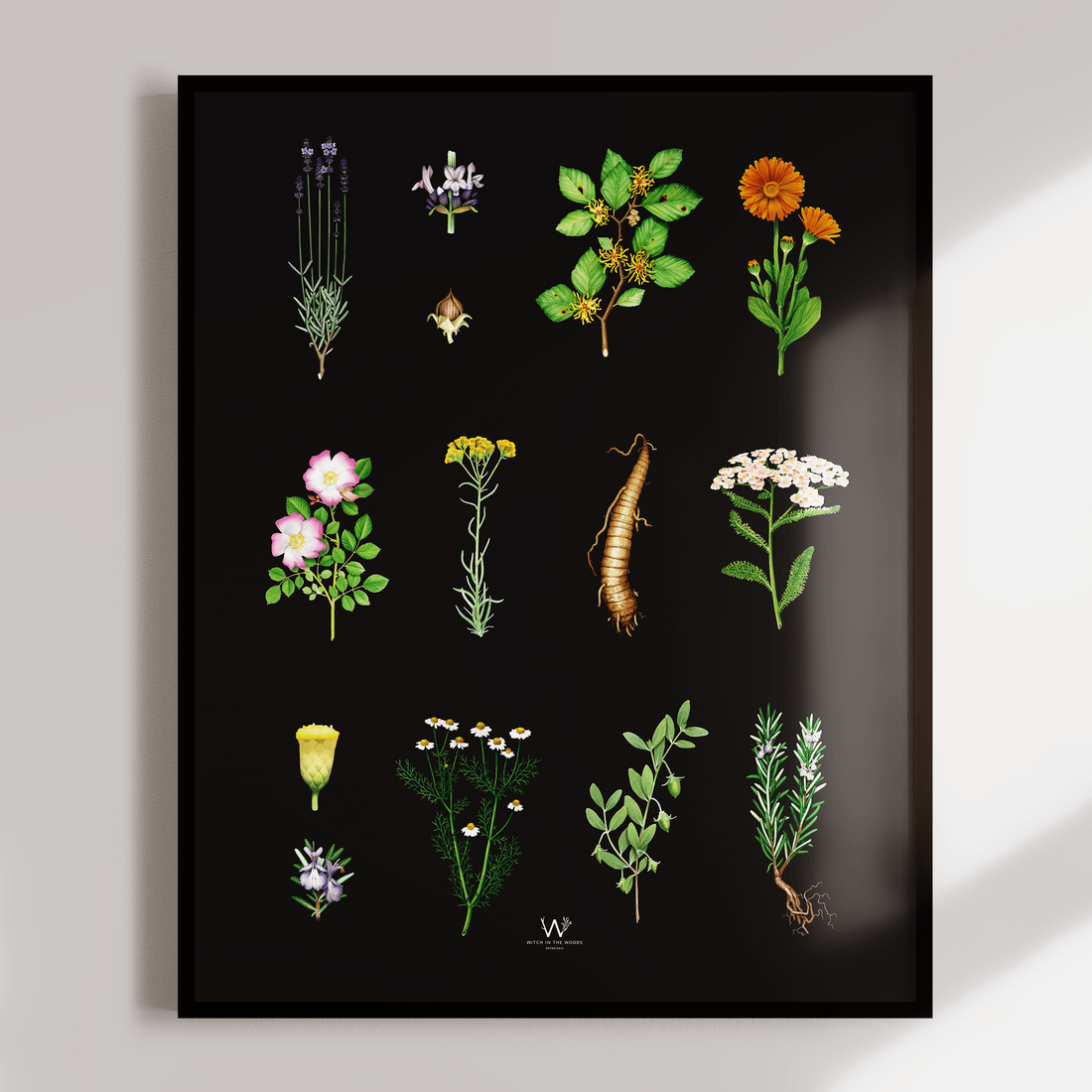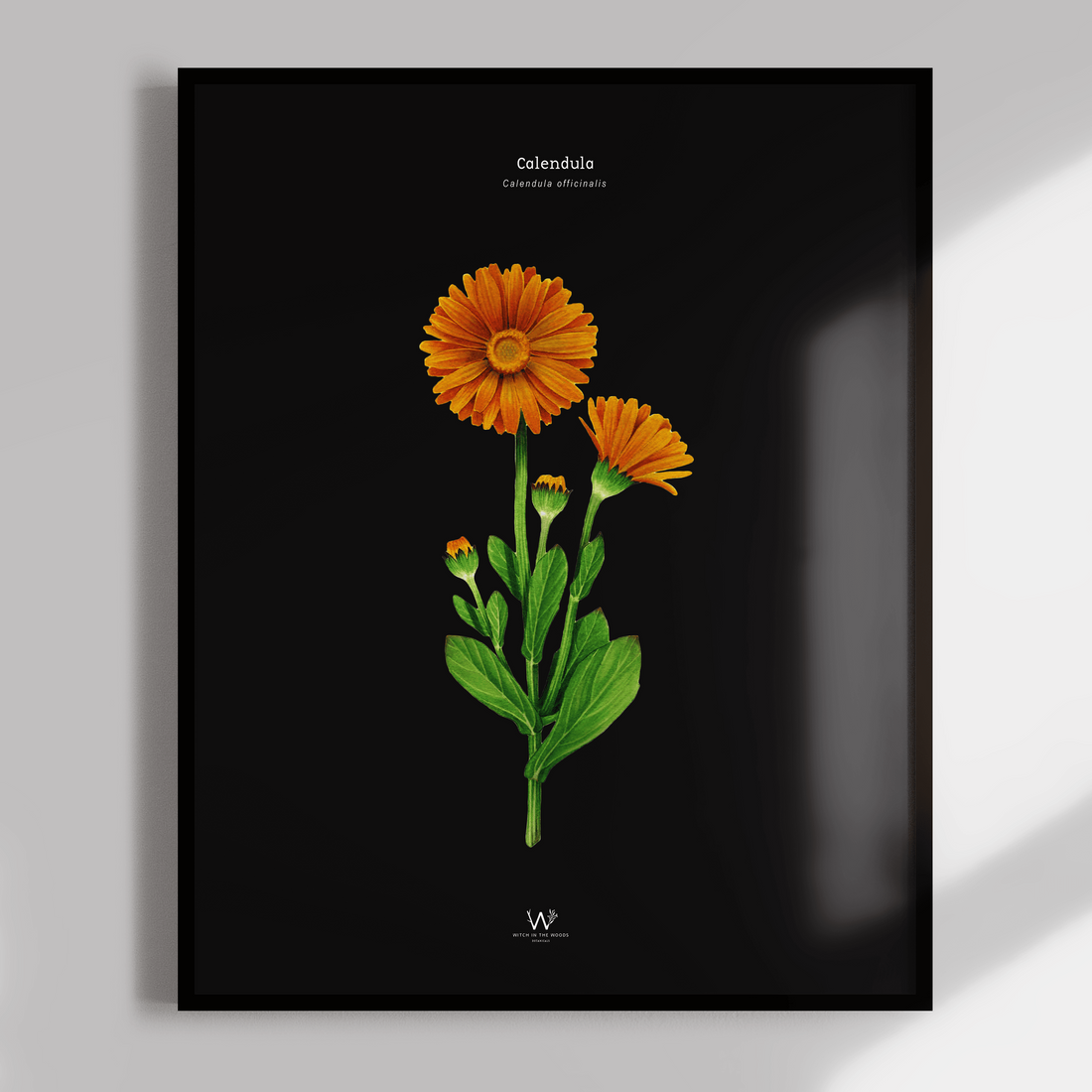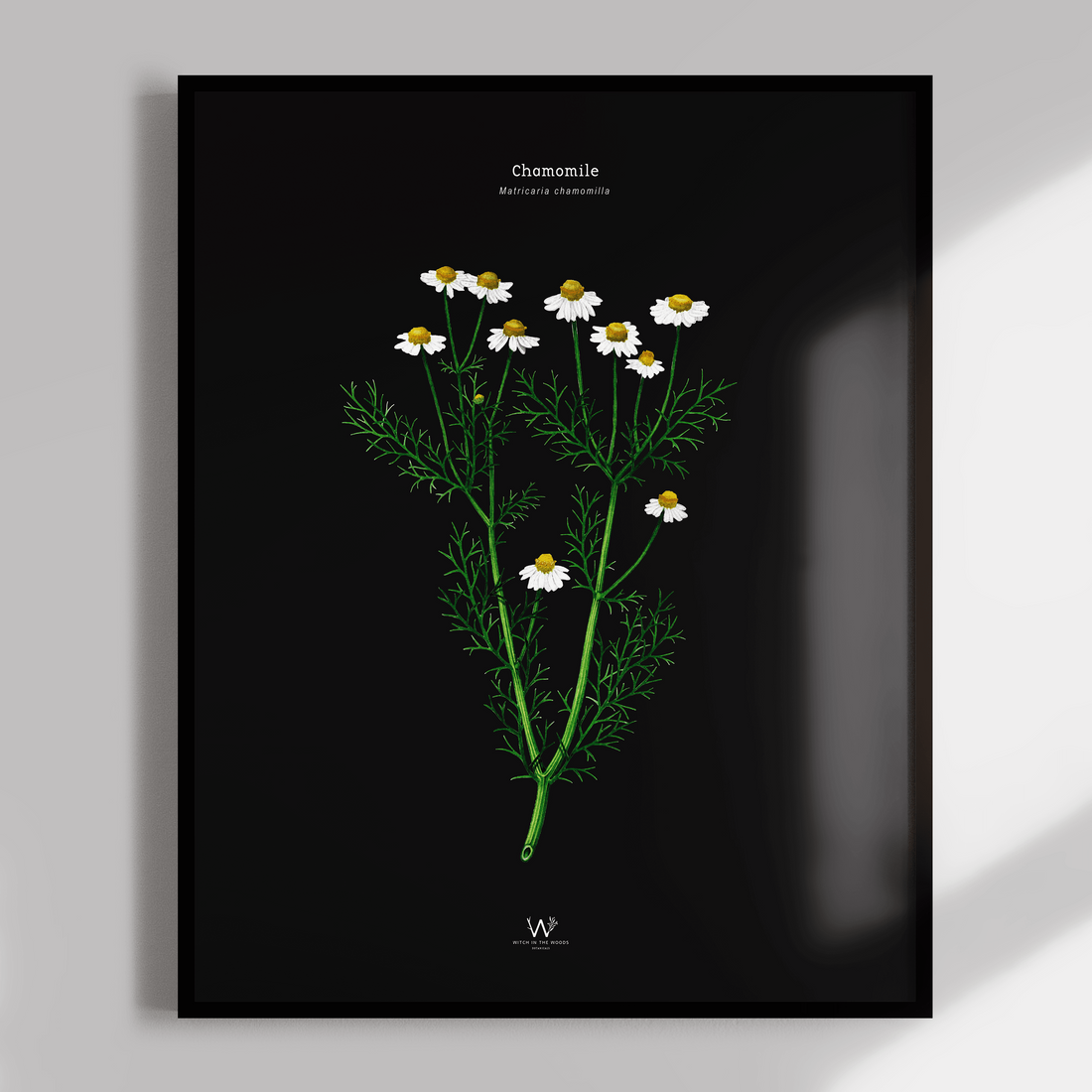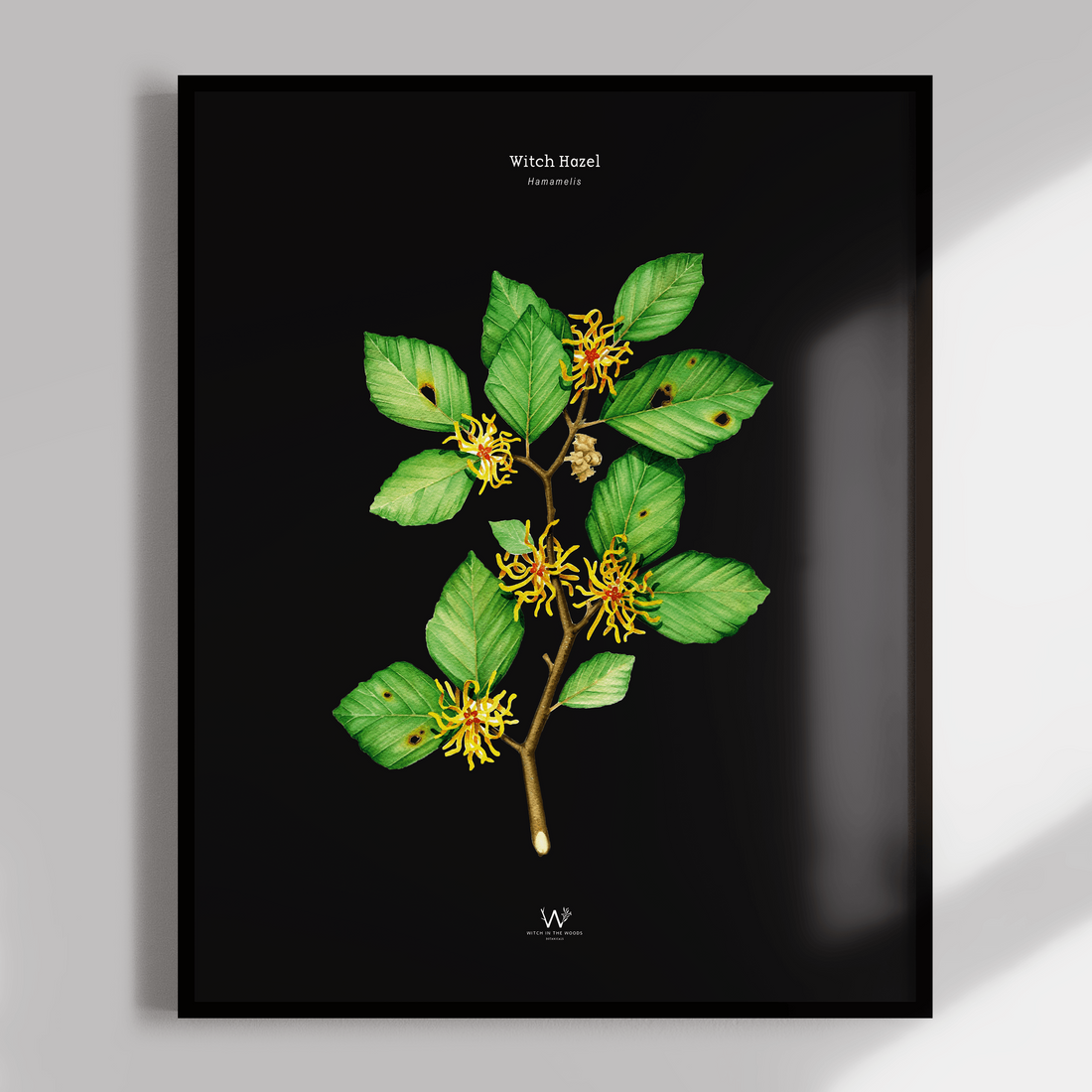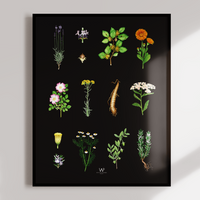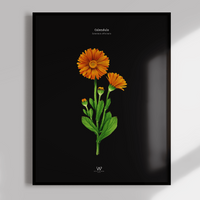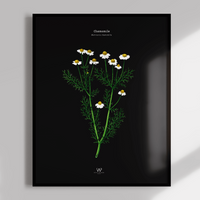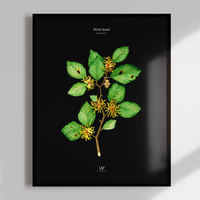 Adorn your home with our enchanting botanical posters. Featuring Witch Hazel, Chamomile, Calendula and the whole mystical array of botanical plants that make their appearance in our products. We were inspired to make beautiful and informative home home décor to celebrate the medicinal use of plants. 
As the friends sipped their tea, they noticed a striking poster of flowers on the wall. One of them remarked on the beauty of the poster and mentioned how much they loved the flowers it depicted. Soon enough, they were all excitedly sharing stories about their favorite plants and their experiences with them.

One friend spoke about the elder tree they had received as a gift and how it had thrived under their care. Another described the vibrant colors of their garden during the summer months, and how it had become a sanctuary for them.

The conversation flowed effortlessly, as they discussed the care and attention each plant required, and the satisfaction of watching them grow and flourish. They shared tips on how to propagate, repot, and care for different plants, and shared stories of their successes and failures.

It was clear that for these friends, plants were not just a hobby, but a source of joy, inspiration, and connection. And as they basked in the warmth of their friendship and the beauty of the flowers around them, they felt grateful for the magic that plants brought into their lives.

A collaboration featuring original art by Megan Bishop, digitized by The Stuudiio and locally printed by James Adam Taylor
Professional matte paper (192 GSM). Archival ink.
*Organic
▽Locally sourced
**Wildcrafted
Posters measure 18" X 24" and will fit any standard poster frame or poster rails.
Wildcrafted with Care
Many of the ingredients in our products are wildcrafted meaning that we have harvested them from nature in a way which respects the environment and the plant's ability to propagate into the future.
Learn more about the plants in our Herbarium.