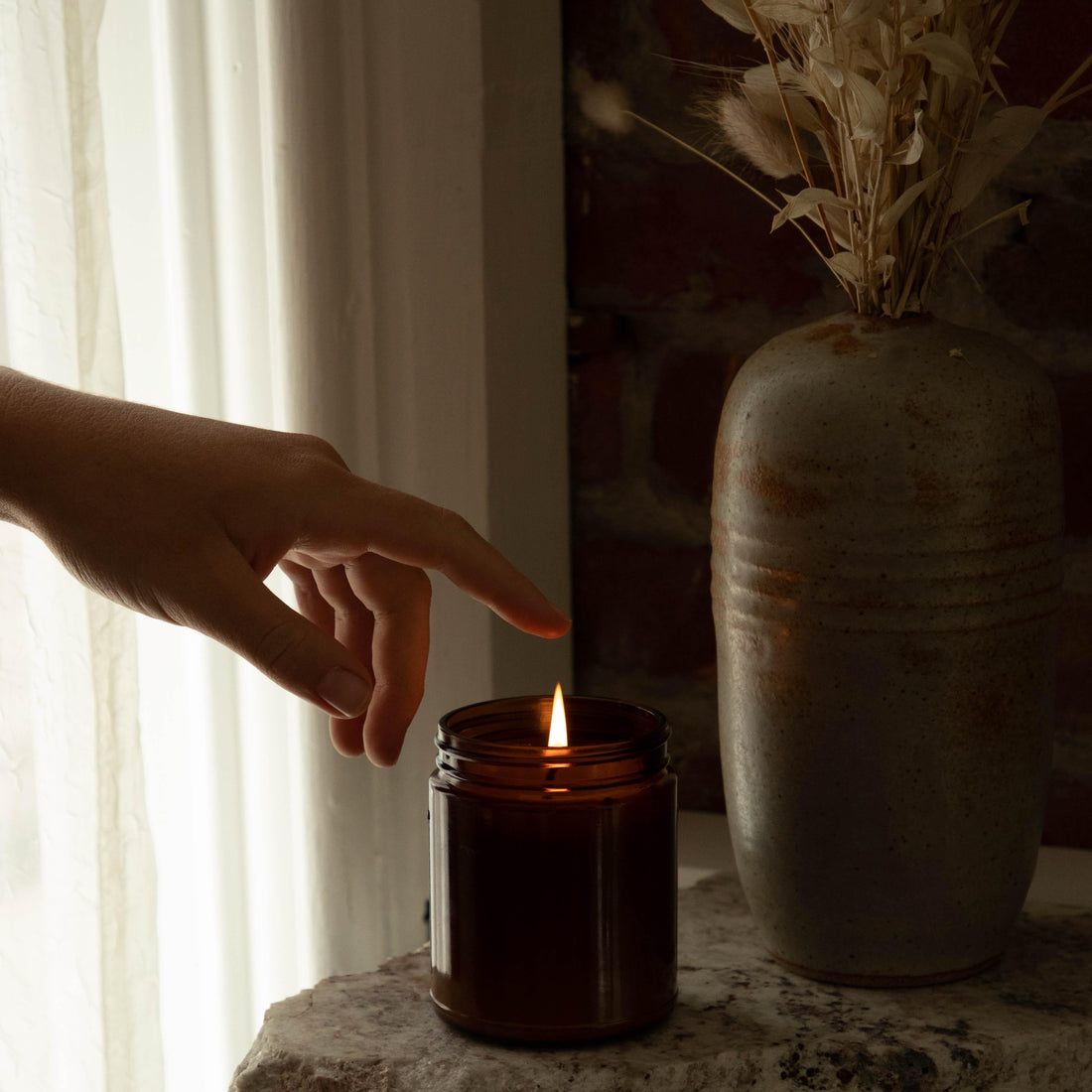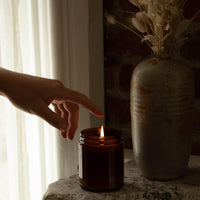 Soy Candle // Coffee Bean + Cacao
Brewed with the finest ingredients, Witch in the Woods Coffee Bean + Cacao Soy Candle is a robust and invigorating blend that will awaken your senses. The dark roasted coffee aroma is as stimulating as a morning cup, while the combination of creamy caramel and luscious vanilla adds a sweet touch to the experience. With its energizing properties, this candle is perfect for those moments when you need a little boost of focus and productivity.
Magickal Uses: Creativity, clarity, connection of body and spirit, love, forgiveness 
Candles are truly one of the most versatile tools we have as witches. Used as a form of divination to channel and raise energy in order to manifest one's desires. The flame of the candle is believed to represent the transformative energy of the fire element, which can be channeled to bring about change and manifestation. The most basic candle spell is to simply visualize what you want, light the candle and focus on on the flame to raise your energy.

For quality, longevity and cleanest burning:

Allow the wax to melt to the edges during each burn to prevent tunneling.

Do not light for more than 4 hours at a time. Doing so may result in a peeling label and/or uneven burning.

The wick must be trimmed regularly.

Never leave a burning candle unattended. Keep out of reach of children and pets. Do not burn near anything that can catch fire. Stop burning when only 1/4" wick remains. Protect the surface underneath the candle, no matter the material.

Witch in the Woods Soy Candles, made with utmost care and intention, using 100% U.S grown soy wax, infused with fine fragrance oils and natural essential oils. The soy wax burns like a charm, without releasing any toxins or pollutants that could trigger allergies. This makes our candles an eco-friendly and sustainable choice. And the best part? The wax is completely renewable and carbon neutral. Each 7.2oz candle is thoughtfully crafted to burn for 35-40 hours, filling your sacred space with the enchanting aroma of our witchy blends
Top: Whipped Butter
Middle: Creamy Caramel
Base: Coffee, Cacao, Brown Sugar, Vanilla

Coffee: The aroma of coffee holds many magical benefits that can help you in your daily life. It can awaken your senses, boost your energy levels, and increase your focus and mental clarity. The scent of coffee can also stimulate the brain and uplift the spirit, helping to alleviate feelings of depression and anxiety.
In aromatherapy, coffee scent is often used as a natural remedy to combat fatigue and improve alertness.With its strong and invigorating aroma, coffee is the perfect way to start your day and keep you going when you need a little extra push. Burning a candle with the scent of coffee can be a powerful way to cleanse the energy in your space and usher in a sense of renewed energy and motivation.

Eco soy wax: Let me tell you about the magick of eco soy wax. This luxurious wax is crafted from the oil of U.S grown soybeans, harvested with love and care from Mother Earth herself. Through a sacred process of cleaning, cracking, dehulling, and rolling the beans into flakes, we're able to extract this pure oil and transform it into a beautiful, renewable wax. When burned, soy wax releases no harmful toxins, carcinogens, or pollutants that could trigger unwanted allergies or negative energy. It burns slowly and cleanly, making it the perfect choice for those witches who seek a sustainable and eco-friendly flame



Soy wax, cotton wick, fine fragrance oils, locally roasted coffee beans▽
*Organic
▽Locally sourced
**Wildcrafted
Wildcrafted with Care
Many of the ingredients in our products are wildcrafted meaning that we have harvested them from nature in a way which respects the environment and the plant's ability to propagate into the future.
Learn more about the plants in our Herbarium.