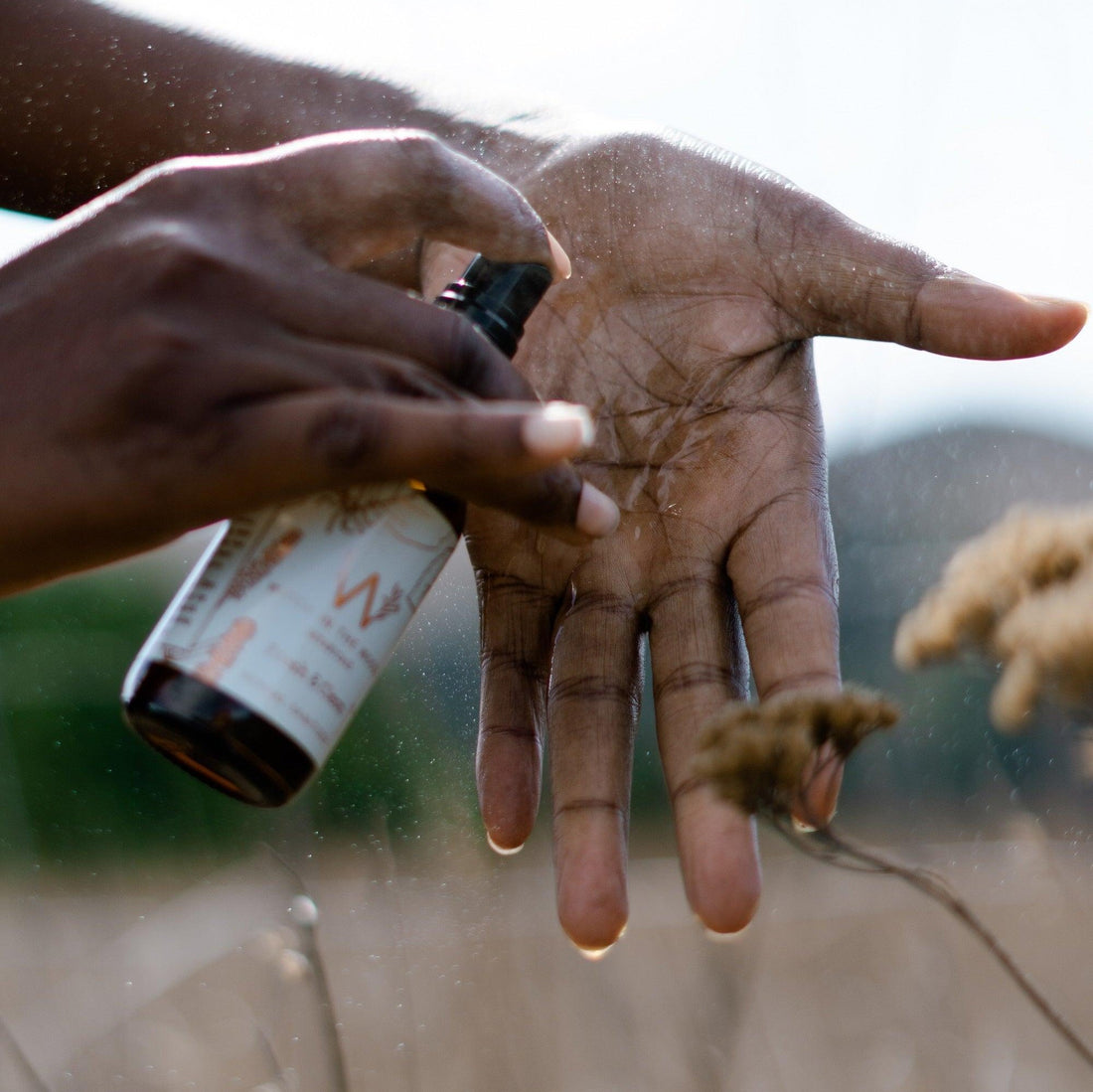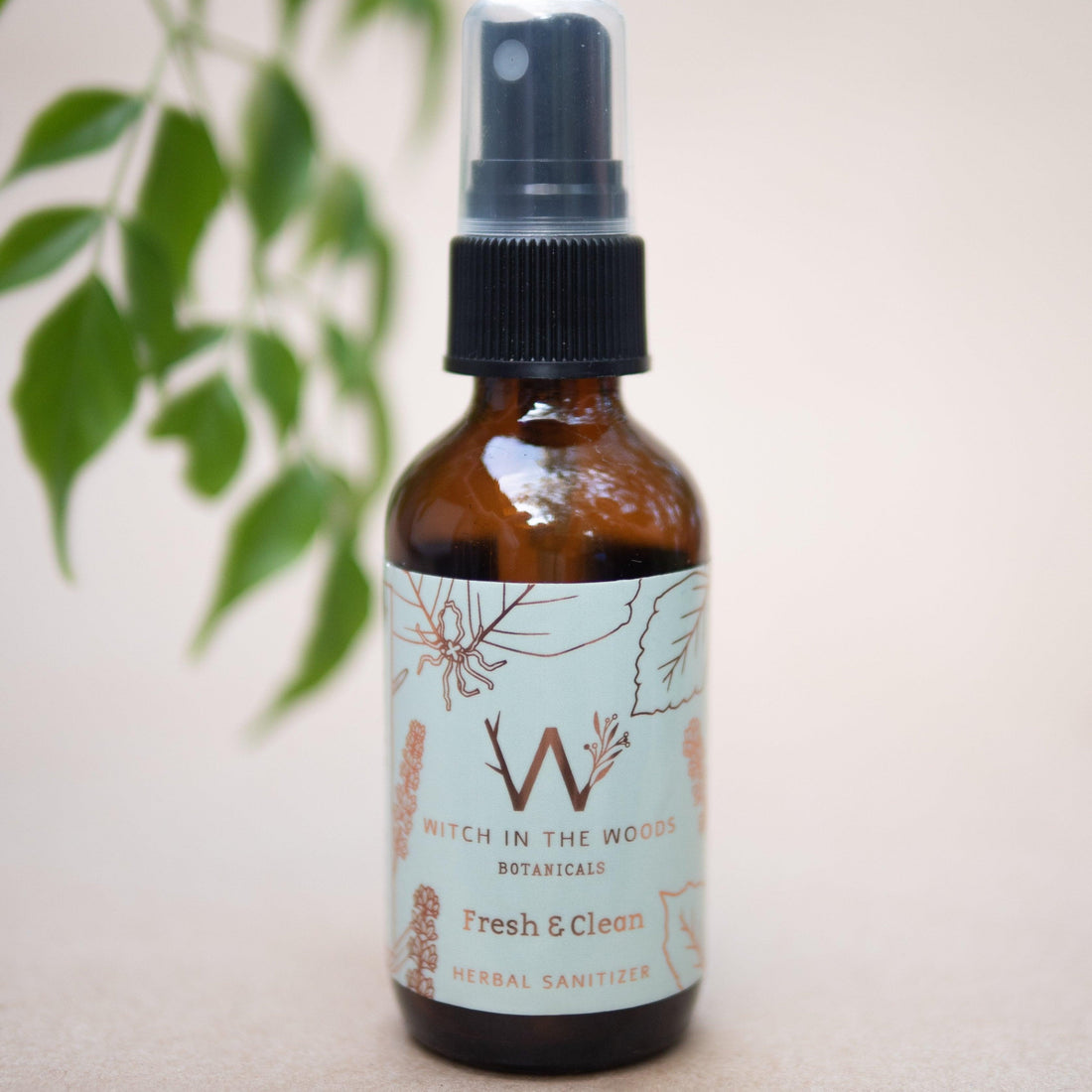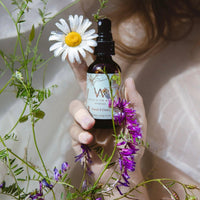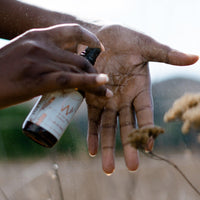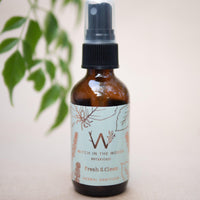 Shield yourself and your coven with our herbal sanitizer, a potion crafted to safeguard against harmful elements. Formulated with a potent blend of 65% grain alcohol, witch hazel, soothing lavender, and locally sourced propolis, this enchanting spray possesses powerful antibacterial and antimicrobial properties. Use it to safely cleanse your hands, as well as hard surfaces and fabrics.


By the power of the elements, let this mystical sanitizer cleanse and protect us from harm. With each spray, let its potent blend of herbs and alcohol banish all impurities and negative energies from our hands and surroundings. May we be free from illness and may this elixir imbue us with health and vitality.
Grain Alcohol: High alcohol content can be used as a disinfectant, household cleaner and air freshener.

Propolis Extract: Our propolis extract is made in house from local Humboldt Honey Bees. Propolis contains powerful antibacterial properties. Propolis Resin acts as the protective mortar to their hive. The word "Propolis," derived from Greek, means "defense of the city." It's a brown, sticky wax coating made from the plant resin gathered by the bees that, when mixed with the bees' saliva, smoothes the internal walls to provide a barrier from parasites, bacteria, and fungus. Human use of propolis dates back to 300 BC
Grain Alcohol, Witch Hazel*, Vegetable Glycerin*, Propolis Extract▽, Lavender essential oil*, Peppermint essential oil*
*Organic
▽Locally sourced
**Wildcrafted
Wildcrafted with Care
Many of the ingredients in our products are wildcrafted meaning that we have harvested them from nature in a way which respects the environment and the plant's ability to propagate into the future.
Learn more about the plants in our Herbarium.